Adios to Overwhelm
kick your to-do list's booty so that you can finally enjoy the freedom running a biz has to offer.
If you've ever wanted to know how to stop feeling completely overwhelmed by your to-do list… then the next few scrolls will make you a VERY happy person.
July 13 – July 15 @ 11am PT (2pm ET)
And it's all going down on Facebook Live!
During this FREE 3-Day Workshop You'll Learn:
The 3 BIGGEST productivity lies you've been told and might've bought into.
Why the typical daily planner or time management tips just aren't working for you. Hint: it's not your fault!
The method I created during the pandemic that completely changed the way I handle my to-do list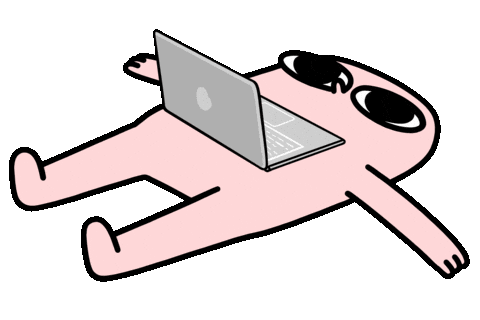 Shout-out to my fellow creatives.
You're busy. You're exhausted. You've read just about every article that has ever been created about time management. You've seen the TikToks by "influencers"… So, you're probably wondering if this 3-Day Intensive is going to be worth the time.
I know what it's like to have a seemingly endless to-do list. I know what it's like to run multiple businesses and passion projects simultaneously. So what I'm going to be shared is tailored to you.
BUT!
That being said, the *FREE* Adios to Overwhelm 3- Day Live Workshop isn't going to be for everyone. And that's okay!
To find out if it's for you, let's play a quick game of "True or False"
True or False?
You are a trust fund baby with all the assistants and nannies someone could ask for
You believe that the more/harder someone works the more successful they will be
You are perfectly happy with how your working days look
If you answered TRUE, then it's best we part ways now. Because the Adios to Overwhelm 3-Day Live Workshop is not for you.
But, if you answered FALSE and you are a creative entrepreneur who is determined to create a better future for themselves, their family, and their community…
And you want to FINALLY stop listening to all the useless advice about productivity and actually listen to someone who knows what works and gets results…
Then you are in the right place at JUST the right time. Go you!
Well, hello there! I'm Janine.
Why the heck should you listen to me? And who the hell am I anyway?
First off, hey – how you doin'? My name is Janine Granda and I am a multi-hyphenate creative entrepreneur.
And, as for why you should listen to me over the countless other voices in creative entrepreneurship, let me give you the short answer (because we are all busy).
I have worked from home my entire adult life having juggled multiple businesses so I know what it's like to be filled to the brim with ideas and what it takes to make the space needed to follow my curiosities without working all the damn time.
I have worked with hundreds of creatives and helped them go from struggling with growing their business without burning out to confidently building their empire with ease in as little as 14 days.
The reason I do it is because I love it. I love seeing creatives thrive and support themselves and their families with their passions. I love being able to help people struggling with being the leader of their lives. I love knowing that they can forever say buh bye to burning out and to the starving-artist cliché. Seriously. FOR. EVER.
The only thing standing between you and waking up relaxed in the morning knowing exactly what you gotta work on is this workshop.
So now it's up to you.
You can try to figure all this out on your own, and whine, complain and grumble about the slow progress, the unchartered territories and the sheer frustration of trying to piece together a million things.
OR you can choose to say YES (and save yourself years of trial and error + super expensive mistakes)
You can choose to…
Say yes to dominating your to-do list without burning yourself out or having to hire a virtual assistant so that you can finally wake up in the morning, relaxed, knowing exactly what you gotta work on even if you've tried every time management hack out there and kept help but to procrastinate on EVERYTHING.
This is your chance to have the forever solution that…
? helps you feel ultra-productive in as little as 24 hours without burning yourself out
AND
? empowers you to stop wasting time on tasks that don't move your business forward
AND
? get ultra-clear on why some things are a higher priority than others
Don't miss the *FREE* 3 day live workshop…
From July 13 – July 15 @ 11am PT (2pm ET) on Facebook
Enter your email address below to get the details… it's 100% FREE!